It's no secret that creating AAA games is an expensive industry that's only getting more costly at an alarming rate. With technology improving and AAA experiences becoming increasingly large, it's unlikely to slow down anytime soon.
This is further supported by information supplied on the typical production and marketing expenditures for current triple a games in a study produced by the United Kingdom's Competition and Markets Authority (CMA) following its recent decision to block Microsoft's planned purchase of Activision Blizzard.
A modern AAA game with a recently approved development budget and a launch window of 2024–2025 typically costs $200 million or more, according to the CMA's report. This is a significant increase from the figures from even just five years ago, when the range was $50–150 million on average. For instance, the development of The Callisto Protocol last year cost $162 million.
According to the CMA report, the development budget for the next Call of Duty game has already surpassed $300 million, while the budget for Grand Theft Auto 6 is also cited as being over $250 million. So, what makes a game AAA?
What Are AAA Games?
What does triple-A gaming actually mean? AAA games meaning is categorized as technically sophisticated, highly interactive items with excellent graphics, video, and music using the AAA criteria. All of this results in hefty marketing and development expenses in order to reach a large audience and make sizable revenues.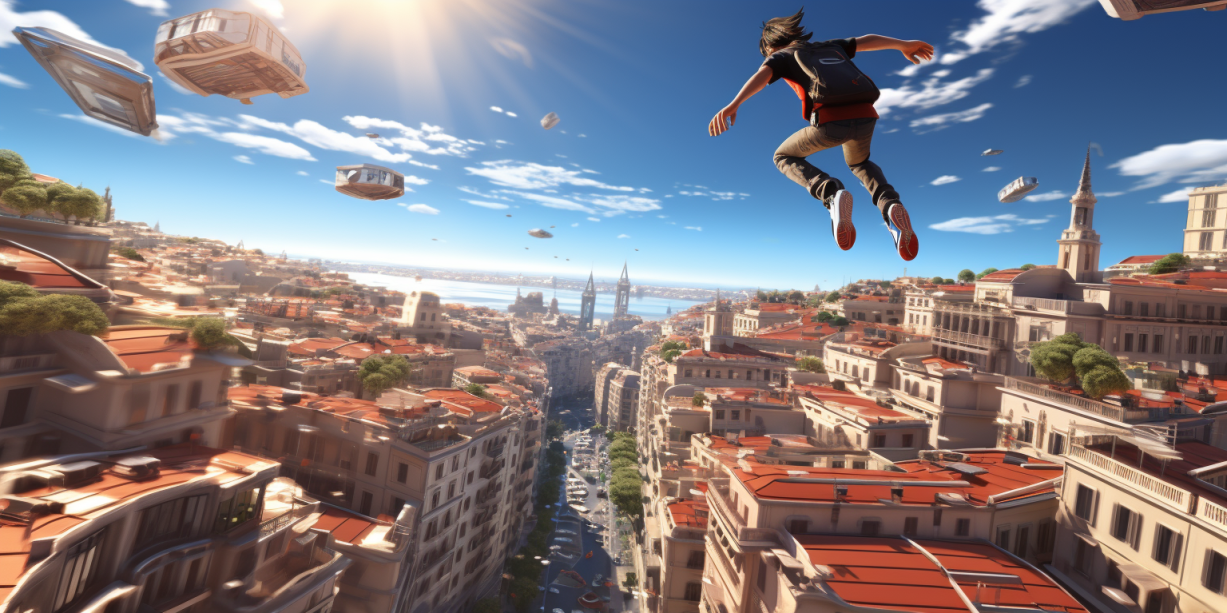 What makes a game triple A? The best triple AAA games are made like blockbusters; big production budgets are allocated to well-known production companies and the hiring of top professionals who can provide creative solutions and excellent graphics quality. This is not the end; additional to excellent work and unique concepts, costly advertising campaigns will ensure large sales.
The global box office was $42.2 billion in 2019 whereas the global gaming sector was expected to be worth $152 billion.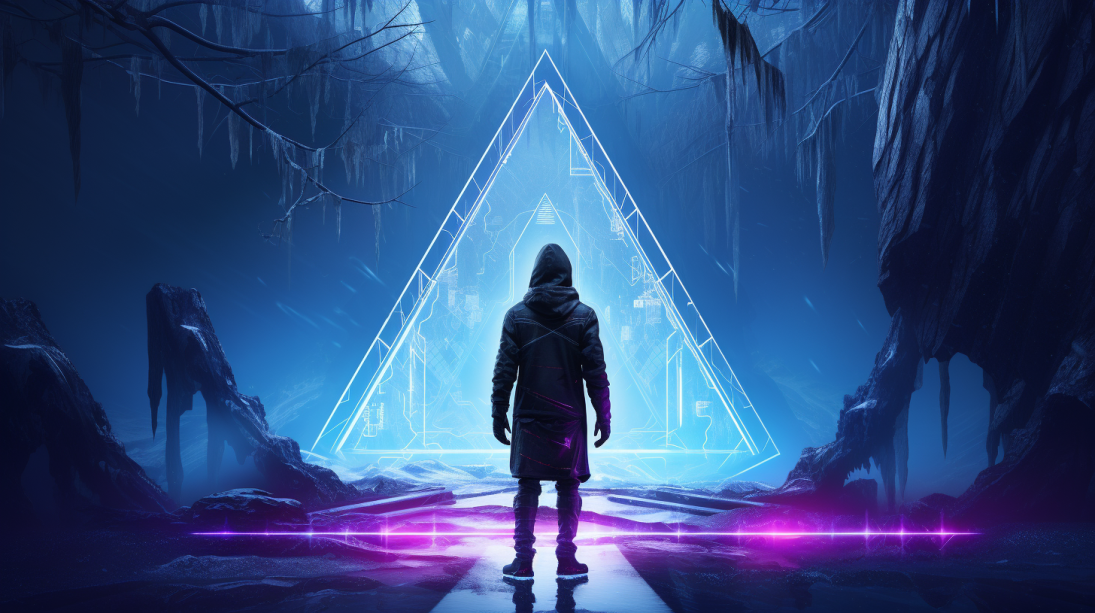 What does the designer define as a AAA game? Triple-A games are typically created by major gaming companies like Nintendo, Sony, or Electronic Arts. To sell a million copies worldwide, they put aside large resources for both production and marketing.
Are Triple-A Games the Best on the Market?
Thanks to extensive advertising efforts, Triple-A games are nearly always anticipated and discussed long before they are released, assuming the makers did not choose to keep it a secret for their own reasons. For these games, players have great hopes and expectations. Not meeting these demands is a developer's greatest worry. After all, enormous resources, time, and money have been devoted to the game. Therefore, AAA game creators will do every effort on their end to guarantee that the game is favorably appreciated by users and generates revenue.
There are subtleties present, though.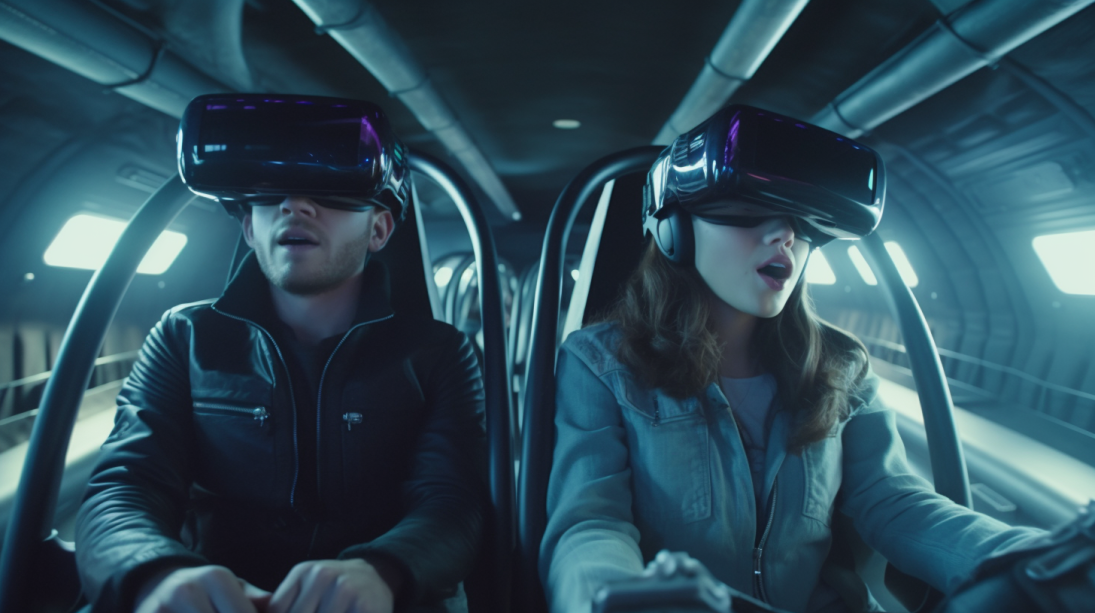 Despite all of the creators' efforts to cater their triple-A games to player preferences, some of them fail. This may be brought on, for instance, by a game's overemphasis on aesthetics at the expense of its narrative and gameplay. Or by the developer's intention to distribute a game on every platform, maybe without having the knowledge and expertise to modify the game for, instance, consoles, which have their own requirements.
But despite everything, the market for triple-A games remains incredibly alluring for those with the financial means to create them. AAA games are apparently still worthwhile to produce for a variety of reasons.
Why to Develop AAA Games?
It's ironic that these games continue to enthrall millions of players worldwide despite the fact that even many gamers are unaware of what a triple-A game is. That is, no one can avoid becoming a AAA fan because they are unaware of the significance of triple-A titles.
Although the video game business is frequently linked to teens, the audience for AAA games has expanded recently. Since its 2017 release, Fortnite has grown into a worldwide sensation, with 350 million users as of May 2020. Video games are among the top ways for most players to unwind and decompress. When individuals are obliged to spend more time at their leisure in front of the television due to the Coronavirus lockdown, this became especially true.
AAA games drastically increase market share and gaming experience. Users may fully enjoy video games thanks to cutting-edge hardware features, excellent performance, stunning visuals, and contemporary technologies (such AR/VR, face recognition, gesture control). The ability to enhance gameplay through stunning design and engaging game mechanics increases player engagement. The number of gamers who join a community of devoted players is growing, which boosts the market share for AAA games.
Globally, millions of gamers are energized by AAA games. AAA games generate record-breaking billions of dollars thanks to strong user interaction and effective marketing. If we go back to Grand Theft Auto V, the most costly game ever made, we can see that it made almost $800 million on its first day of global sales.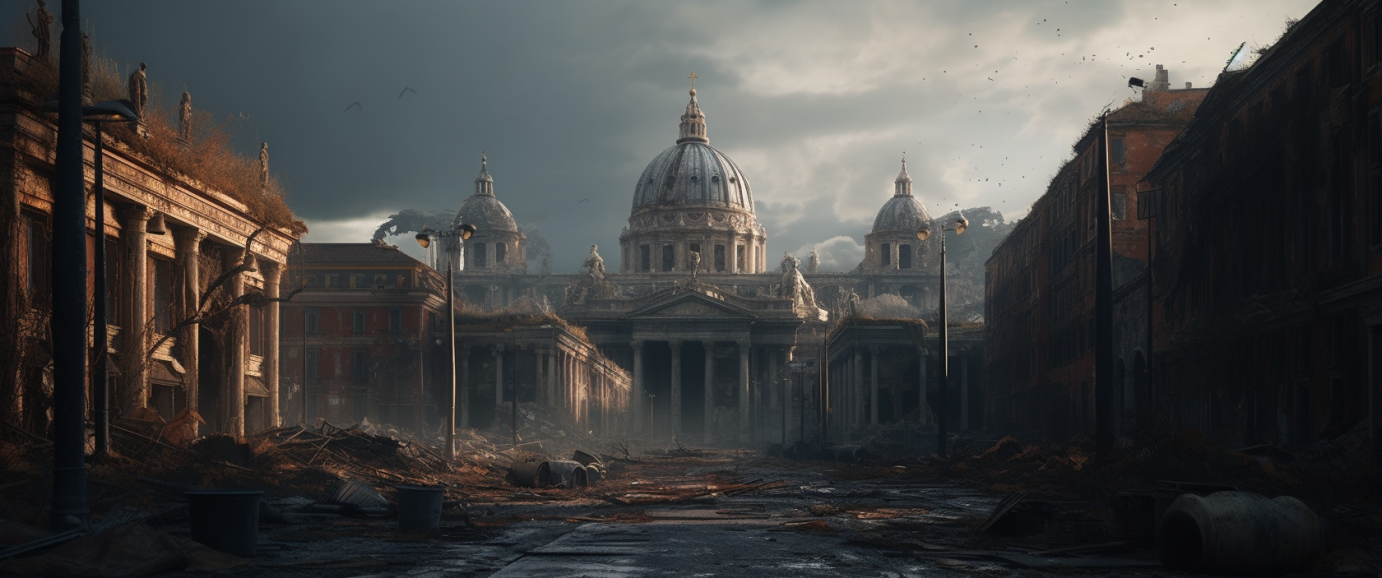 Technology in the gaming business is advanced by AAA games. AAA games inspire the rest of the industry to experiment with new platforms and technologies. Triple A companies are currently experiencing the shift from the seventh to the eighth generation of video game consoles, which have quicker speeds, more sophisticated computer graphics, more storage capacity, etc. The perspective of gaming is shaped by new technology and upgraded gear.
What Drives the Cost of AAA Games?
How much does it cost to produce a AAA game, for example, is a common question. Let us warn you: if poorly planned, it might burn a hole in your wallet. Check out the following items to obtain a sense of the AAA game budget before you sign any contracts with a certain video game production studio:
Graphics and visual components
Making high-resolution materials that seem elegant and detailed for AAA audiences is difficult. The developer will have to work very hard to raise the entire budget. The high standards required by customers are frequently met by AAA graphic designers in order to solidify better user engagement.

Characters, objects, the surrounding environment, and other vector designs all contribute to the overall aesthetic of Triple-A games through the use of graphics. The production of AAA games with minimal features and graphic components will cost considerably less than those with advanced visual characters, features, and elements. This has a significant influence on the overall price of AAA games.
Tools for Creation
While creating the best caliber work, rigorous deadlines must be followed in AAA game production. In these considerations, time and quality take precedence over money, which frequently prompts developers to employ the best development tools on the market. Therefore, the cost would be significantly higher when using complex technologies to create AAA games.
Audio Effects
The creation of video games is made alive by sound. Similar to how virtual reality makes the metaverse incomplete, a AAA game would be lacking without the incorporation of appealing and catchy music and sound effects. The cost of sound and audio components can significantly increase the price of your AAA game. As a result, it is savvier to be ready and set aside money for this.
QA and testing
During the AAA game production process, playtesters, testers, and developers generally spend hundreds of hours fixing problems. This is a necessary effort since developers must use a variety of techniques, including functional, integration, and operational testing, to close any possible gaps or defects.
Marketing Promotion
The cost of the AAA game production process is still another factor. Publishers frequently invest a significant amount of money on advertising and marketing initiatives since they are crucial to the success of AAA gaming applications.
Digital marketing campaigns, youtube marketing, content marketing, and other marketing techniques may all be very helpful. Therefore, it is crucial to set up a specific budget for marketing AAA games.
How Much Do AAA Games Cost to Develop?
The price of developing a AAA game relies on a number of elements, including your project's features, requirements, and specifics. We are unable to provide you precise figures until we are aware of every single detail of your AAA game. This chart of top AAA game budgets can give you a rough sense of how much AAA video game production costs.
| | | | | |
| --- | --- | --- | --- | --- |
| Game | Genre | Publisher/s | Release Date | Budget (Adjusted for Inflation*) |
| Cyberpunk 2077 | Action role-playing | CD Projekt | 2020 | $313/313 million |
| Halo 4 | First-person shooter | Microsoft Studios | 2012 | $100/115 million |
| Final Fantasy XV | Action role-playing | Square Enix | 2016 | $275/294 million |
| Assassin's Creed: Unity | Action-adventure | Ubisoft | 2014 | $137/148 million |
| Horizon Zero Dawn | Action role-playing | Sony Interactive Entertainment | 2017 | $47/50 million |
The average cost to build AAA games with entry-level and mid-level features and functions is between $60 million and $80 million. However, the price of AAA games might go to $100 million or even more if you want to include cutting-edge and superior features and visuals.
To reach the prospective audience and earn a high level of income, be sure to comprehend the full AAA game creation process. Know every phase in depth and determine the cost of each. By doing this, you will avoid administrative fees and misunderstandings with the relevant mobile game development firm.
Factors Affecting the Price of Developing AAA Games
You may already be aware of the price tag associated with creating a AAA title. Let us say, however, that by carefully considering each of the elements listed below, you may develop a precise budget for your project. The following is a list of variables influencing the average AAA game budget:
1. Where AAA game developers are located
You have access to a wide range of competencies all over the world. By viewing their websites, you may identify the top AAA mobile game production studio for your company. You don't have to stick to regional programmers and designers. However, keep in mind that developers based in other nations will charge various prices for the same services.
AAA game developers in the US charge between $120 and $150 per hour.
In the UK, AAA game developers charge between $80 and $100 per hour.
Indian AAA game developers provide reasonably priced services, with hourly rates ranging from $30 to $60.
2. Experience with AAA Game Studios
When compared to an established or mid-level AAA game production firm, a startup AAA game studio may price you less. Go for an established one if money is no object, but if you want to create your multi-gaming platform affordably, choose a startup.
3. Time Required to Develop a AAA Game
Your concept and 3D models are excellent, but you have six months to put them into practice and publish the finished product. When the timeframe is shortened, Triple-A game creators must meet the deadline more rapidly. As a result, the AAA budget is increased. As a result, the ultimate price of a AAA game depends on both.
4. Features' Complexity
Your AAA game will cost more the more intricate features you decide to include in it. However, if you want to incorporate fundamental gameplay elements, an intuitive user interface, and functionality into the gaming environment, the cost of developing a AAA game will be much lower. Therefore, whether you want to add advanced features or not depends on your budget.
5. The Game's Type and Size
The kind and size of the game is another element that affects the overall AAA multiplayer mobile game production cost. In comparison to the straightforward and less sophisticated AAA game with a little size, the current and complex video game application will cost you more.
Triple-A Games Examples
Star Wars Jedi: Survivor

Jedi: Survivor, which combined features of Soulsborne with the Star Wars universe, became an instant smash and built on the popularity of its predecessor. One of the finest games that truly makes you feel like a Jedi is this AAA release, which offers more saber techniques, more to explore, and difficult fighting.
Street Fighter 6

After years of problematic development, SF6 demonstrated that AAA games that are delayed may still shock you. Fighting game newbies and seasoned veterans alike have found SF6 to be one of the most welcome fighting games ever to enter the market.
Resident Evil 4 Remake

Many people agree that the original RE4 is among the most significant and impactful AAA games of all time. The remake brings the game into the modern day while retaining the same campy humor. Naturally, the original is still fantastic.
Baldur's Gate 3

Baldur's Gate 3 shown that there is still a sizable demand for D&D AAA games more than 20 years after Baldur's Gate 2. BG3 is a massive adventure full of surprises and rewards, built on player choice and a fantastic world full of creatures, dungeons, and, well, dragons.
AAA Games Coming Soon
Even before the end of this year, numerous future AAA titles are sure to blow our minds, since this article was written in the middle of September of 2023. Assassin's Creed Mirage is set to carry on the series' beloved history for aficionados of expansive open areas and stealth gameplay. Forza Motorsport, which will bring the renowned racing game to the next-generation of Xbox devices, is something that racing lovers can look forward to.

Another game we can't wait to play on the PS5 is Marvel's Spider-Man 2, which is a sequel to one of the PS4's finest games. Nintendo's 2D lovers even have something to anticipate with Super Mario Bros. Wonder, which aims to rekindle the allure of the iconic series.
In 2023, the most recent console generation is starting to truly find its footing in terms of traditional, augmented reality, and virtual reality gaming. Similar sentiments appear to apply to 2024, which is both thrilling for gamers and worrisome for their bank accounts. Just keep in mind to wait till the reviews are published to avoid falling into the ever-present preorder trap.