A hub for many other sectors, New York City is quickly becoming a significant hub for game creation. This vibrant city is teeming with a wide range of game firms, from ambitious startups to renowned industry heavyweights, all of whom are making important advancements in the gaming industry. The fact that Rockstar Games, Zynga, and so many other sizable video game companies NYC have selected the city as their corporate headquarters says a lot about it.
These game production powerhouses, embraced by the energetic pulse of the city, give life to a thriving gaming universe, strengthening New York City's own identity as the center of unrivaled technical innovation. New York City attracts a plethora of talent and fosters the ongoing expansion of game development as a dynamic hub for creative synergy. The gaming industry's future is now being developed in this city.
From ambitious startups to well-established powerhouses, every game production business makes a distinct contribution to the city's vibrant gaming industry. Their combined efforts turn New York City into a significant center for game creation as well as a playground for video games. With a remarkable development trajectory, NYC is poised to command attention in the international gaming industry.
An overview of the environment for game development
The environment for game creation has drastically changed, particularly in New York City. The city, which is renowned for its many sectors, has clearly developed into a thriving center for video game companies in NYC, developing an environment that is brimming with creativity, skill, and innovation.
The vibrant gaming community in New York City is pleased to be home to a large number of game production studios and firms, each of which contributes in its own special way. These various game firms, which range from ambitious startups to well-known industry titans, have been instrumental in determining the course of gaming both locally and globally.
Statista projects that the worldwide video game market will be valued around $268.8 billion by 2025. A wide pool of talent and investment is being drawn to this predicted expansion, which is being fueled by the always changing trends in gaming technology, especially in big tech centres like New York. NYC provides a supportive atmosphere for game creation, fostering the next generation of game designers and innovators with its thriving tech ecosystem and imaginative attitude.
Across a wide range of genres and platforms, including PC, mobile, online, and VR, game production firms are thriving in the crowded environment of New York City. These vibrant game companies in New York provide a wide range of services beyond game creation, including design, art production, animation, VFX, and quality assurance. They are supported by the city's creative vitality. These video game companies in New York raise the standard of the whole gaming experience to new heights by adopting a comprehensive strategy that caters to the various demands of players.
One distinguishing feature of game creation in NYC is technological proficiency. NYC video game companies in the city take advantage of the capabilities of cutting-edge gaming engines like Unity and Unreal thanks to access to cutting-edge tools and technology. They make use of the capabilities of coding languages like C++, C#, and JavaScript to produce engaging and immersive gaming experiences. Additionally, the infrastructure required to enable creative and scalable gaming solutions is provided by cloud computing services like Amazon Web Services and Microsoft Azure.
The city's vibrant and innovative culture is evident in the game development scene there. The city's talented workforce, supported by its creative ecology, fosters continual innovation and pushes the limits of what is possible in the game industry. Both game creators and enthusiasts find inspiration in NYC as it continues to influence the gaming industry's future. New York City strengthens its position as a global powerhouse by combining talent, technology, and creativity.
Choosing the Best Companies to Make Video Games in New York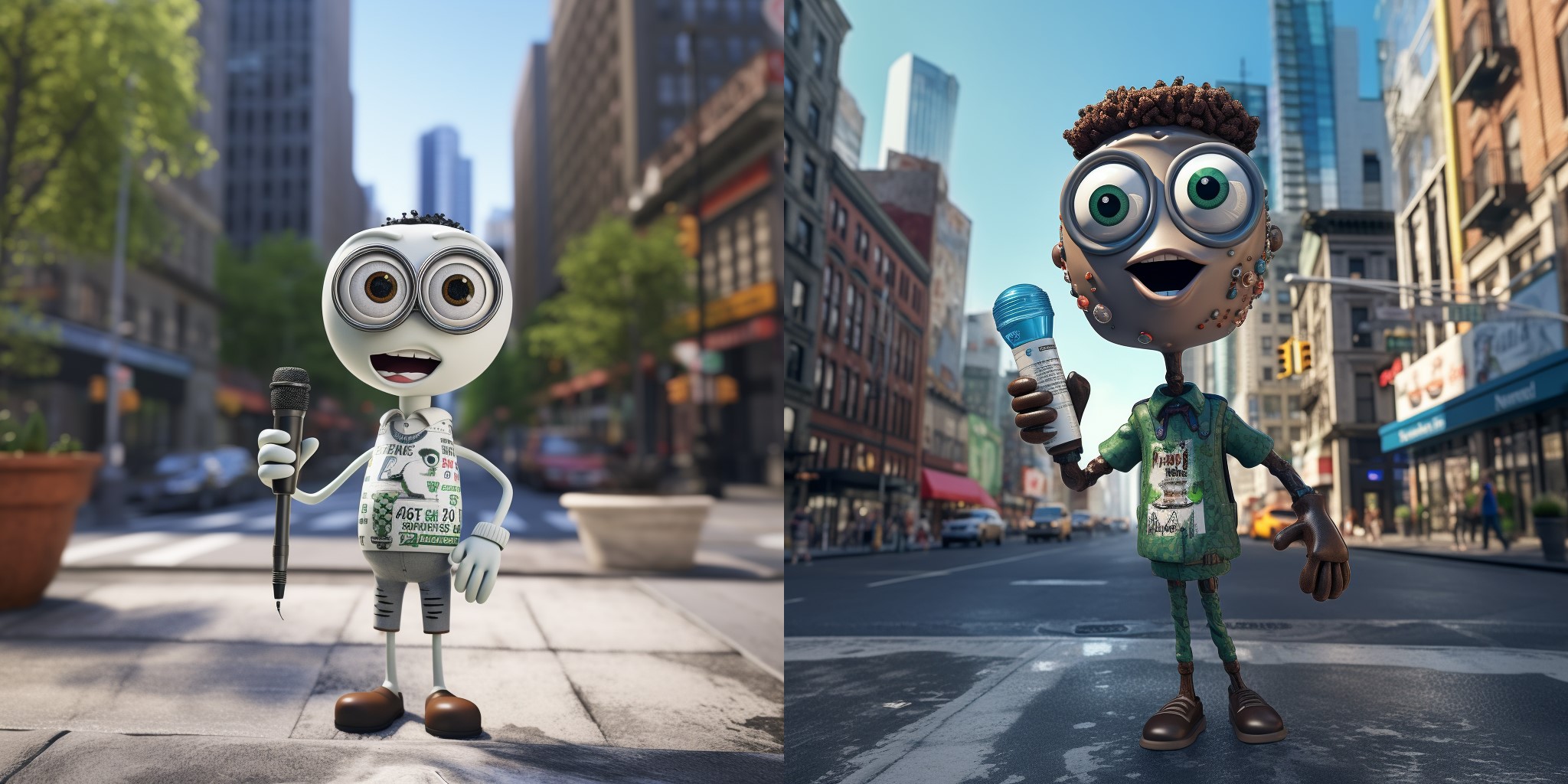 When it comes to finding the right companies to make video games, especially in New York City where technology is booming, you need to be careful and thoughtful. We looked closely at several factors to pick out the best game development studios in this competitive scene:
Knowing the Gaming World These game development studios really understand the gaming world. They keep up with the latest trends, follow industry standards, and understand what people want in games. This understanding is crucial for their success.
Many Skills Working Together The chosen studios have a mix of talents. They have experts in design, animation, special effects, and making sure the game works perfectly. They handle all parts of game-making smoothly, creating a great final product.
Being Tech-Savvy These studios are really good with technology. They know how to use the latest tools and work on different platforms. They match their technical skills to each game's unique needs.
Proven Success These game studios have a history of success. They've done great work before, and people have praised them for it. Their past work shows they're committed to making their clients happy.
Working Together Game development is all about teamwork and keeping everyone updated. These highlighted studios are excellent at collaborating and sharing ideas, which is crucial for creating innovative games.
Being Creative In the gaming world, being creative is super important. These companies are fantastic at thinking creatively and coming up with exciting solutions. They make games that people don't just play but remember.
Quality without Breaking the Bank These studios know how to balance making high-quality games without charging a fortune. They offer great quality without making it too expensive.
So, these selected video games companies in New York have all these important qualities. They're the stars of game development not just in New York City but beyond.
Top Game Development Outsourcing Companies in New York City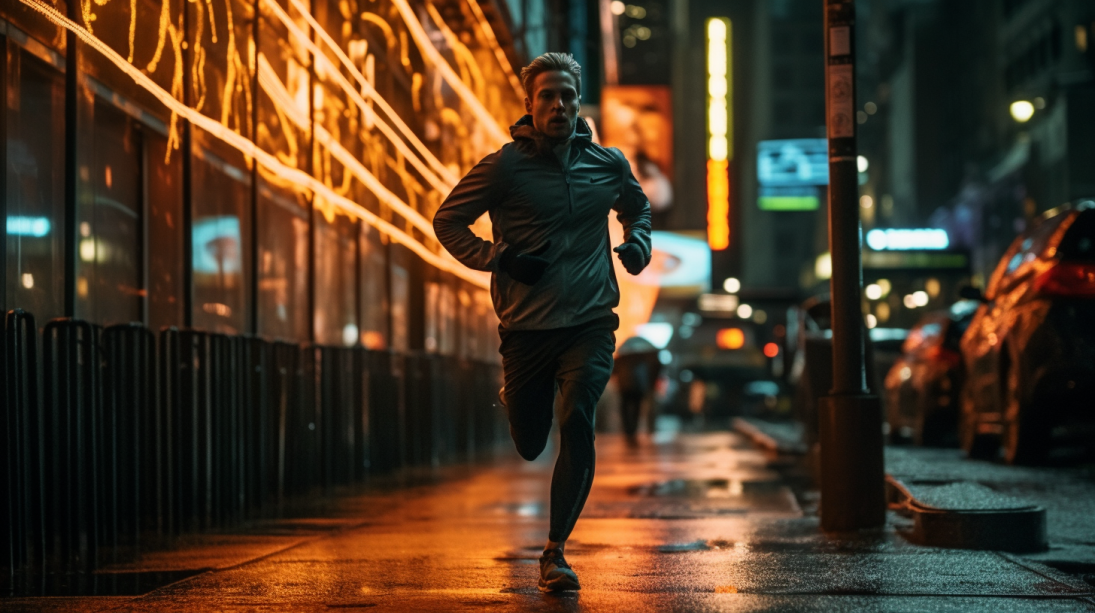 New York City is a lively hub for gaming, housing a variety of remarkable game development companies. Let's take a closer look at some of the major players in this bustling city, known for their innovative strategies, dedication to high-quality work, and consistent delivery of captivating games.
| | | |
| --- | --- | --- |
| Company | Founded | Employees |
| Game-Ace | 2005 | 120 |
| Sorare | 2018 | 51-200 |
| Cassagi | 2017 | 11-50 |
| Quytech | 2010 | 100+ |
| Velan Studios | 2016 | 50+ |
| eJaw | 2011 | 50+ |
Game-Ace
Establishing a global presence in 2005, Game-Ace has emerged as a pioneer in game development. Their expertise spans 2D and 3D gaming across various platforms like PC, web, mobile, and VR, solidifying their position as a leader in the industry. Recently, they've ventured into metaverse, NFT, and Web3 game development.
Distinguishing themselves from established video game companies in New York City that focus solely on local projects, Game-Ace stands out with a broad customer base across the US. Their reach extends nationally, collaborating with well-known names in the industry. Over a decade, they've maintained partnerships with many studios and companies, collaborating on captivating projects.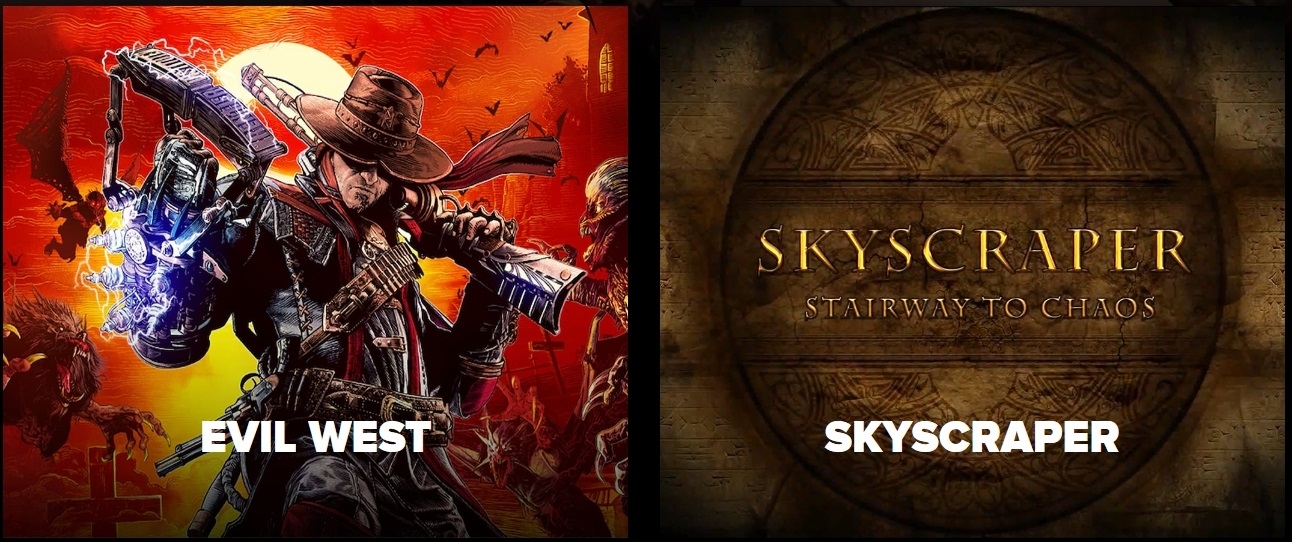 The skilled 3D team at Game-Ace has excelled in creating lifelike 3D characters for various virtual reality, NFT, and metaverse games. Their ability to cater to diverse customer orders sets them apart, ensuring a wide array of projects and partnerships that enhance the gaming landscape. While Game-Ace doesn't have its headquarters in New York City, a significant portion of its clientele is from the United States. Moreover, the firm has collaborated with numerous esteemed American corporations, emphasizing its deep-rooted connections and influence within the US market.
At the core of Game-Ace's success is a team of dedicated professionals, including game developers, artists, designers, and QA specialists. Equipped with the latest technology, this passionate team crafts premium-quality apps spanning various genres, from action and arcade to strategy, RPG, and more.
Staying ahead of industry trends, Game-Ace continuously updates its development toolkit. Utilizing powerful game engines like Unity and Unreal Engine, along with programming languages such as C++ and C#, the studio delivers captivating art using tools like Autodesk Maya and Adobe Photoshop. Their expertise in VR/AR technologies, cloud computing, database management, and project management further solidifies their comprehensive approach to game development.
However, Game-Ace's services go beyond game creation. They offer a complete suite of solutions, including game design, 2D/3D art production, animation, VFX, and quality assurance. Committed to client satisfaction, Game-Ace provides end-to-end support, from the initial concept to post-release maintenance.
Creating a legacy of excellence, Game-Ace has earned prestigious awards and recognition. As an Epic MegaGrant Recipient and a Certified Unity Developer, they have been acknowledged as top AR/VR Developers according to Clutch 2023 and a top B2B Provider according to Clutch 2022. Their inclusion among the Best Global Outsourcing Companies by IAOP in 2020 further emphasizes their industry-wide acclaim.
For businesses seeking a reliable and innovative game development studio, Game-Ace is an undeniable choice. With a proven track record, a diverse range of services, and a commitment to pushing the boundaries of gaming, Game-Ace is ready to transform your vision into a remarkable gaming experience.
Sorare
Sorare stands out as an innovative game development company in the lively gaming scene of New York City, blending sports, gaming, and NFTs seamlessly. Their unique concept of tradable digital cards, unlocking an enchanting fantasy football universe, has captured the attention of audiences and established them as pioneers.

In this captivating world, players go beyond being spectators and take on the role of team managers for their favorite players. Engaging in competitive matches, they compete for exciting prizes and connect with a community of fellow gaming enthusiasts. Sorare's dedication to innovation in video game development has propelled them to the forefront of not just New York City but the global gaming scene.
By merging the excitement of esports tournaments with the thrill of collecting rare cards, Sorare has crafted a gaming experience that transcends boundaries, appealing to players from all walks of life. This forward-thinking gaming studio NYC represents the ever-evolving nature of game development in New York City, where innovation knows no bounds.
With their visionary approach, Sorare is reshaping the gaming landscape, urging players to embrace a new era of immersive and enthralling experiences. As the gaming industry continues to evolve, Sorare remains at the forefront, driving progress through their innovative fusion of sports, gaming, and NFTs.
Cassagi
Nestled in the bustling world of New York City's gaming industry, Cassagi stands out as a highly regarded game development studio celebrated for its exceptional creations. With a wealth of experience, the Cassagi team excels in crafting captivating games for various platforms, including popular mobile ecosystems like iOS and Android.
Known for their creative brilliance, Cassagi continually pushes the limits of game development and design, giving rise to immersive gaming adventures that capture players' imaginations. Their impressive portfolio includes standout titles like Vampyr, an enticing action-adventure set in the dimly lit alleys of 1918 New York City, and Sole Survivor, a spine-chilling survival horror game plunging players into a desolate post-apocalyptic world.
Fueled by an unyielding commitment to excellence and a fervor for innovation, Cassagi has firmly established itself among the top game companies in New York City. Offering a comprehensive range of game development services, Cassagi breathes life into your gaming visions, guiding them from concept to reality. As a pioneering force in the city's gaming scene, Cassagi embodies the essence of creativity, consistently pushing the limits of game development to present extraordinary gaming realities.
Embark on a journey through passion and innovation with Cassagi as your trusted game development company. Immerse yourself in a realm of unparalleled gaming experiences, where New York City's gaming industry thrives, and witness the transformative influence of Cassagi's games.
Quytech
Embarking on an exceptional journey in the dynamic realm of gaming companies NYC, Quytech emerges as a trailblazing force, leaving an enduring impact on digital innovation. Showcasing a diverse range of expertise, this innovative studio displays mastery in game development, including the creation of mobile applications, blockchain implementations, and more.
Quytech excels not only in game development but also in other domains such as artificial intelligence, web development, and the immersive domains of augmented reality (AR) and virtual reality (VR). Their unwavering commitment to pushing technological boundaries drives their ability to craft tailored gaming solutions of the utmost quality.
Thriving in numerous industries, Quytech serves as a versatile partner for game development needs across healthcare, hospitality, FMCG, retail, real estate, education, and travel sectors. Their expertise extends across various platforms, leveraging the potential of leading game engines like Unity and Unreal Engine to craft captivating games for mobile devices, PCs, and more.
What truly distinguishes Quytech within New York City's vibrant gaming ecosystem is their seamless blend of innovation and creativity, fueled by an unwavering passion to stay at the forefront of cutting-edge technology. As a reputable game development company in New York, Quytech has firmly cemented its position as a reliable cornerstone, celebrated for its unwavering commitment to trust, innovation, and unparalleled quality.
Discover the transformative potential of Quytech's gaming solutions, where innovation converges with excellence, and digital dreams manifest into extraordinary realities. Join forces with Quytech, a trusted game development company in New York, and unlock the full potential of your gaming vision.
Velan Studios
Immersed in the bustling energy of New York City, Velan Studios stands out as a creative powerhouse in game development, known for crafting captivating gaming experiences. By blending artistic vision with cutting-edge technology, the studio has created games that have made a lasting impact on the global gaming community.
Two standout projects have propelled Velan Studios into the limelight, captivating gamers worldwide. In 2020, they changed the game in the racing genre with Mario Kart Live: Home Circuit, a groundbreaking mixed-reality game blending the digital and physical worlds seamlessly. Building on this triumph, their collaboration with Electronic Arts in 2021 resulted in Knockout City, an action-packed multiplayer game that took the gaming community by storm, attracting a staggering 2 million players within its first week.
Velan Studios is a symbol of excellence in game development office, committed to crafting visually stunning and immersive experiences. This dedication shines through every aspect of their work, from the careful game development process to the thoughtful design choices. Nestled in the heart of New York City's vibrant gaming ecosystem, Velan Studios continues to exceed expectations, pushing the boundaries of the gaming industry and captivating audiences around the globe.
eJaw
Nestled in the heart of technological innovation, eJaw emerges as a rising star in the world of digital solutions. Their commitment to crafting cutting-edge experiences through a fusion of creativity and advanced technology has garnered attention in the digital landscape.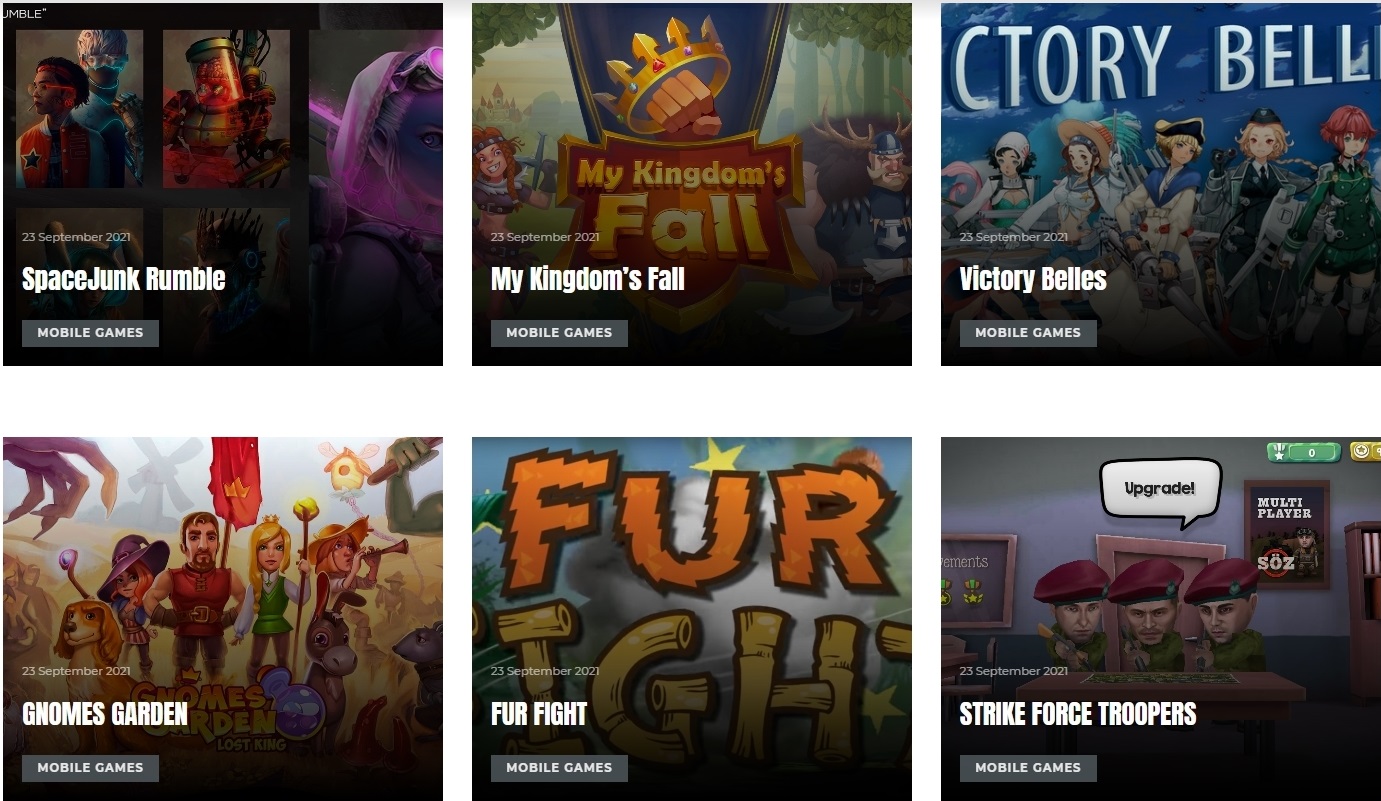 eJaw boasts remarkable projects that showcase their prowess. In recent years, they've pioneered groundbreaking solutions that have made waves. One such project revolutionized online gaming, providing students with an immersive and interactive learning environment. Their collaboration with a major e-commerce giant also resulted in an e-commerce platform that set new standards for user experience and efficiency.
At the core of eJaw's success is their unwavering dedication to pushing the boundaries of technology. Their meticulous approach to development and thoughtful design choices permeate every project, delivering not just functional solutions, but captivating and visually stunning experiences.
Situated at the epicenter of technological innovation, eJaw continues to thrive and captivate audiences by redefining what's possible in the digital landscape. With each project, they reaffirm their commitment to innovation and excellence, making them a force to be reckoned with in the digital realm.
The Special Aspect of eJaw
Selecting the ideal gaming companies in USA for your project might be a crucial choice in today's fast-paced, always changing digital environment. As a seasoned expert in this fast-paced industry, eJaw distinguishes out as a leader in providing unique, immersive gaming experiences. A tribute to their unwavering dedication to quality, technical innovation, and client happiness are their awards and client testimonials.
In addition to making video games, eJAw also weaves immersive experiences, creates virtual worlds, and shapes player adventures. They are pushing the limits of what is possible in gaming by adopting cutting-edge technology like Web3 and the metaverse and traversing new horizons like NFT game creation. Their skills span platforms and genres, creating captivating stories for action, arcade, strategy, role-playing, racing, adventure, and sports games, to mention a few.
Customers that work with eJaw enter a collaborative partnership where their ideas are turned into intriguing and engaging gaming experiences without sacrificing the technical proficiency and artistic flare for which the company is recognized. It's time to begin your adventure with top-tier NYC game studios if you're prepared to take your gaming endeavor to new heights and feel the eJaw difference. You have a bright gaming future ahead of you!
Now that you are knowledgeable about the best game studios in New York City, contact eJaw to discuss your project as soon as possible.